I love beets. Absolutely love them. I get excited when I know I am going to have beets on my plate. The one thing I used to hate was cooking beets. I'm probably the last person on earth to find out about the Instant Pot electric pressure cooker, but it really does take the nuisance factor out of cooking beets. My old way of cooking beets was simple – place in a large pot, cover with cold water, bring to boil, and then either hang around in the kitchen getting annoyed that it took so long or walk away and forget them until I could smell that the water had boiled away (very similar to burnt cabbage if you are familiar with that smell). The beets would still be fine. I believe they may be indestructible.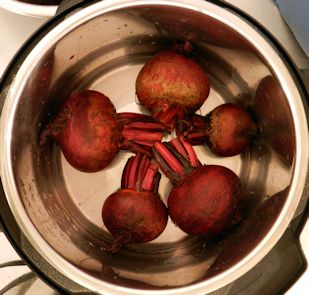 Enter the Instant Pot. 1 cup water, however many beets you can fit in, set it to 25 minutes, and walk away. You still have to squeeze the skins off, but that's part of the fun. Cleaning up a kitchen that looks like a murder scene is a little less fun, but if you do the squeezing in a bowl of cold water in the sink, the mess is minimal.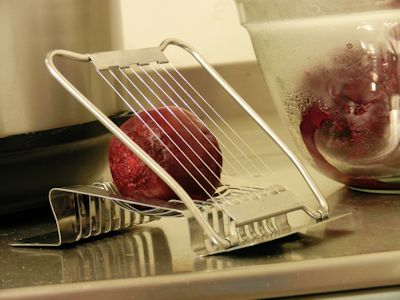 We like our beets sliced and doused in vinegar and here is my favorite beet trick. I get the slices nice and even with no mess by using an egg slicer.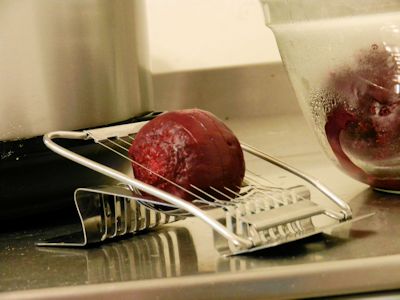 You could use a knife, but I don't think you can use a knife AND have no mess. I know I can't. Small beets are really easy in the egg slicer, but it works with larger ones too – I cut halfway and then ease the uncut part back into the slicer before the guillotine gets all the way down.