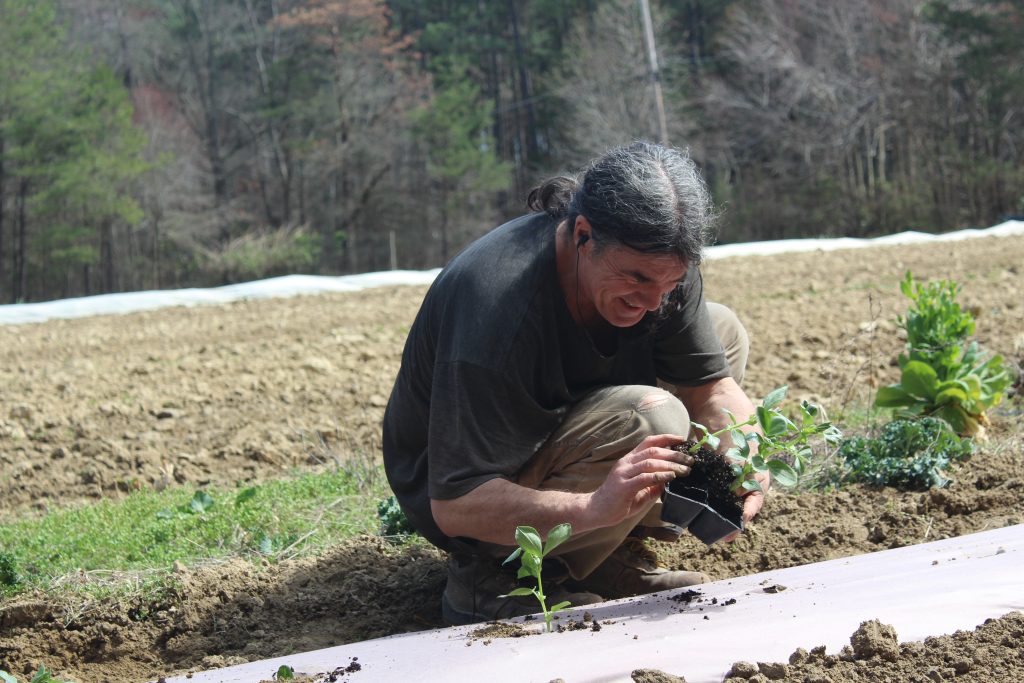 I caught Karl at the exact moment he noticed I had crept up to him with a camera!
We transplanted the first of our spring crops today – Fava Beans! They can be seeded directly into the field as they don't mind the cold, but our field takes a little while to dry out early in the year so we get a headstart by starting the beans in the greenhouse and then planting them out when the field is a little easier to work.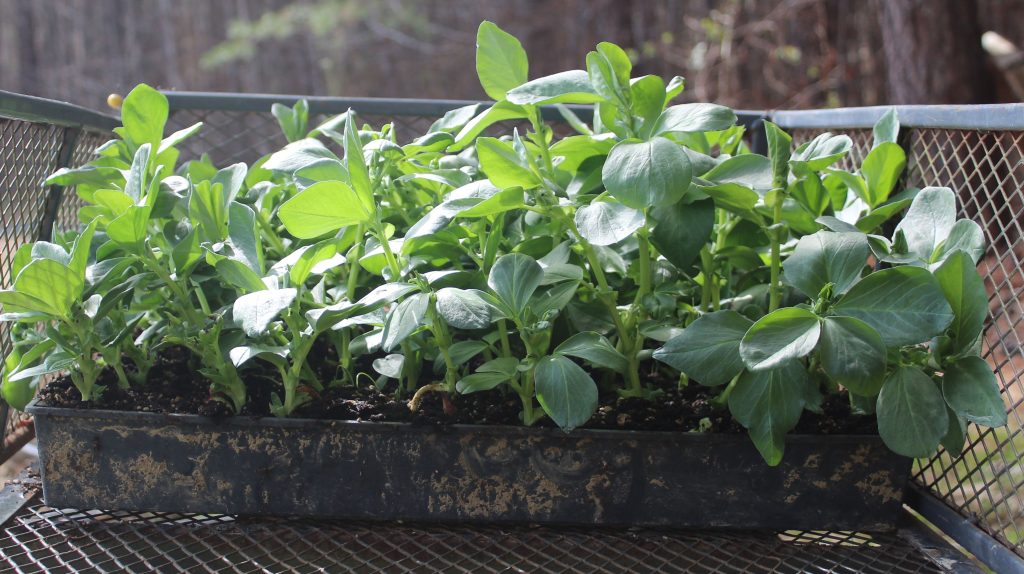 I feel so much better once planting beings – it isn't yet spring, but it now feels like spring. Onions go in tomorrow!